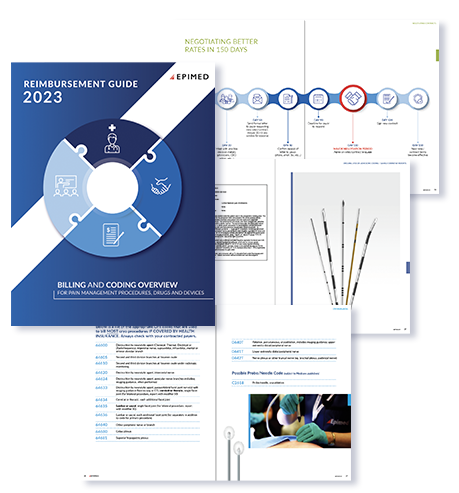 2023 Reimbursement Guide
With our in-house certified specialty coder for interventional pain management, we offer assistance to physicians and their staff to understand payor policies, procedure coding, pre-certification and pre-determination processes. We also offer assistance with appeals, patient grievances, and external reviews. If you have any questions regarding reimbursement or to receive a sample appeal letter regarding reimbursement denials, please contact Meredith George at 800-866-3342 Ext. 2530.
Practice Solutions Consulting
Education is also a key component to our business, and it is from this foundation that we have created our Practice Solutions program. Our resources will assist you in closing the loop on many of your outstanding billing issues with the goal of improving your reimbursement climate.
Contact Meredith George, SPC-PM
Meredith George understands the complexities of practicing medicine today and the challenges faced by many physicians, hospitals, and staff. Whether you are starting your business from scratch, or completing an existing project within an established practice, we are here to help.
×
Reimbursement Guide Request
"*" indicates required fields
×
Contact Meredith
"*" indicates required fields