Deliver

Your Solution.

Epimed OEM services help other medical device manufacturers expand a product line, augment an in-house facility, and expand new engineering partner opportunities. Known for specialty needles and catheters, Epimed engineers and manufactures components and products for all sized companies, from privately held to Fortune 500. Areas of specialty include spinal cord stimulation, interventional pain management, regional anesthesia, cardiology, and beyond. Learn how Epimed can take your vision from paper to market.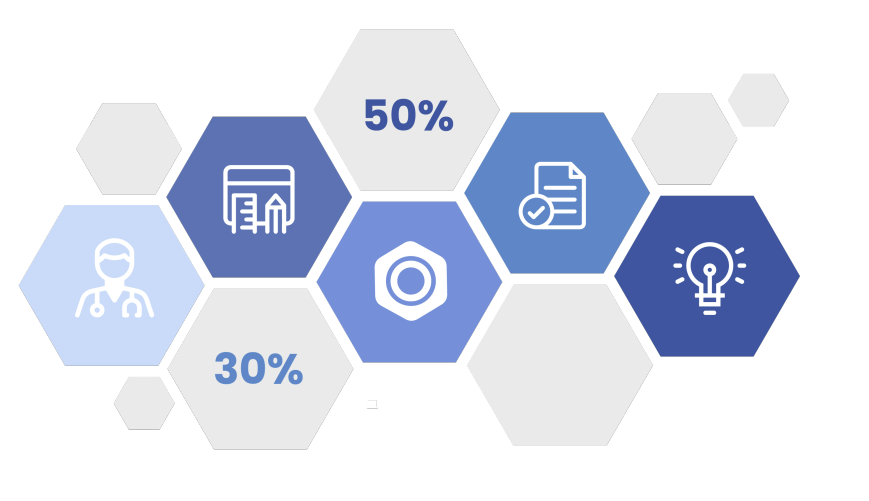 Research & Development
Epimed International product engineering and manufacturing is well known throughout the medical community for its commitment to quality and customer service; especially in the field of pain medicine and regional anesthesia. Epimed uses and applies its vast experience to help clients research and develop activities for adapting new and existing products. The scope of research and development can be as all encompassing or as minimally involved, depending on the client's requirements.
Medical Device Production
Epimed engineers high-quality, innovative products and offers a multitude of customized services including heat-treating, micro-electric polishing, injection molding, insert molding, extrusion, in-house tooling, thermal tip forming, RF tip forming, pad printing, and precision spring winding.
Packaging & Sterilization
Epimed offers customized solutions for product assembly and packaging, delivering sterile and protected devices from shipping to point of use. Our well-sealed packaging includes device instructions for proper use. Epimed knows the importance of providing customers with the safest products in the most efficient manner. As such, Epimed recently invested in new packaging equipment to improve its cycle times, while keeping product quality and safety a top priority.
Partnering with Epimed
Epimed partners with companies looking to extend a product line or to compliment existing in-house production and engineering .
Small Batch Manufacturing
Epimed's facility is agile enough to allow small batch runs for prototype testing and validation. All prototypes are held to Epimed's quality and testing standards, guaranteeing the device will consistently perform as designed. After the final design has been approved, Epimed's robust manufacturing facility is capable of meeting any production requirements.
Frequently Asked Questions About OEM
What manufacturing capabilities does Epimed have?
Epimed's manufacturing capabilities include, but are not limited to: needle grinding, spring winding, extrusion, tip forming, laser welding, and insert molding.
Does Epimed offer product design and development services?
Yes. Epimed can provide these services, including engineering drawings, prototype samples, and sample production runs for design validation purposes.
Can Epimed provide packaging and sterilization?
Yes. Epimed can provide sterile products for clinical trials and product sales.
Is product available that is already FDA approved and CE marked?
Yes. Epimed has a family of catheters and epidural access needles that are both FDA and CE marked.
×
Contact John Roschuk, OEM Sales Manager
"*" indicates required fields