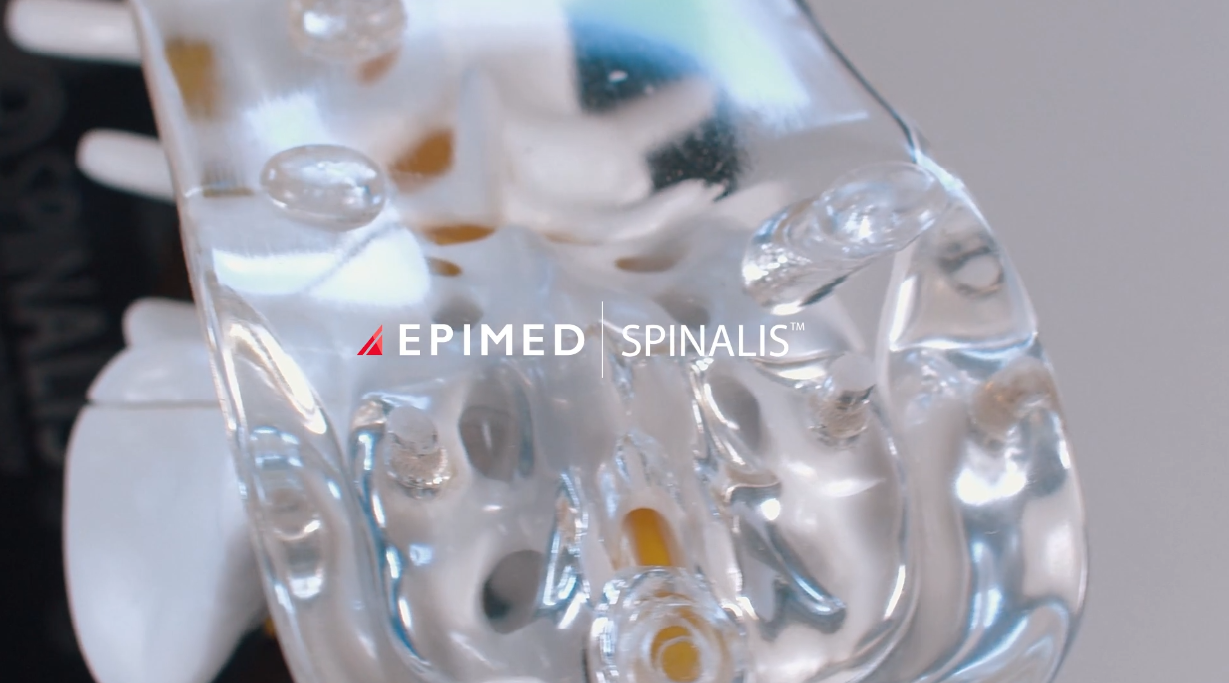 SPINALIS Epidural Injection Simulator: the perfect 3-step training tool to accelerate your interventional training 
The SPINALIS Injection Simulator is a 3-step training tool designed to help pain physicians develop practical skills for lumbosacral interventions using catheters and needles. This realistic trainer allows users to access the epidural space in the lumbosacral region with a caudal, transforaminal, or S1 approach. The SPINALIS includes three dynamic spinal inserts to help achieve a comprehensive training experience.
The Posterior Spine Model
The Posterior Spine helps the user identify the appropriate locations for various anatomical landmarks. They can detect the paint needle insertion point and how to place the device accurately.
The Clear Tissue Spine Model
The Clear Tissue Spine is perfect for injections. It allows the user to place a needle or catheter in predetermined insertion sites and observe the movement of each device as it advances toward the target site.
Radiopaque Skin Tone Tissue Model
Radiopaque Skin Tone Tissue teaches users to develop their procedural technique using fluoroscopic visualization. Similar to skin, the soft tissue also allows users to practice palpating bony structures to plan the entry site.
Become more proficient in lumbosacral catheter placement and injection with SPINALIS.
Extending your training
Epimed offers other models to expand your practice:
The Epidural-Spinal Injection Simulator: GENESIS
It is the perfect training simulator for common neuraxis blocks. The ultrasound-compatible model contains anatomical structures that are present in the lumbar region. The realistic loss of resistance and fluid-filled intrathecal space enables users to localize the correct target sites. Learn more here.
The Thoracic Neuraxial Simulator: THORAXIS
It is the ideal training device for common neuraxial blocks of the thoracic spine, or the upper back and abdomen. This anatomically accurate ultrasound-compatible model contains liquid-filled intrathecal space, allowing realistic loss of resistance and precise positioning of needles and epidural catheters. Know more here.
Educate your patient with models
The positive effect of understanding is well known. Explaining every anatomical detail on a model and how it relates to their condition can help build a trustful relationship with your patient and assure a strong rapport. Epimed offers a range of products in patient education: Spine Models and Anatomical Charts.