Tun-L Series Racz Catheter
Epimed Developed the Racz Catheter, the Gold Standard for Epidural Lysis of Adhesions Procedures.
Explore
Request a Quote
Innovative Design
Our TUN-L spring guide epidural catheters are constructed of a surgical grade stainless steel continuous spring. The uncoated distal tip is flexible, smooth and rounded with coils slightly spread for maximum flexibility and lateral distribution of injectant. All TUN-L catheters have enhanced tensile/break strength and restrict longitudinal catheter stretch, while the spring coils make the catheter resistant to kinking and collapsing. The new features include enhanced calibrated depth markings and Racz® Bend Marks for optimal directablity for cervical and lumbar regions.

Epidurogram
During the Lysis of Adhesions procedure with the TUN-L Racz Catheter, an epidurogram is performed at the desired level to outline the epidural filling defects. This demonstrates fluid dissection of scar formation while outlining decompression of affected nerve roots. The epidurogram will also aid in correct TUN-L catheter tip placement.

Site-Specific Racz® Catheters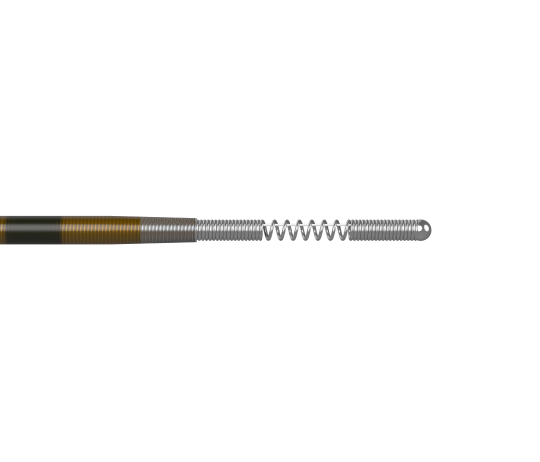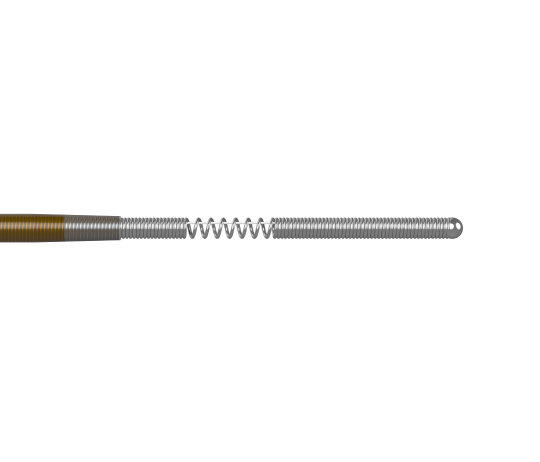 TUN-L-KATH®
Firm, directable catheter body with the regular tip. Round, deflective atraumatic tip. Designed for greater durability and ease in placement. Precise directional control (1:1 torque). Epidural infusion, specifically where scarring or adhesions are in the epidural space, may make placement difficult (i.e. failed back surgery, disc disruption, spinal stenosis, etc.).
TUN-L-XL™
The XL tip style catheter provides maximum control and stability. Selectable XL tip orientation allows tip softness when the stylet is retracted. Designed for greater durability and ease in placement for situations where there is extensive epidural scarring, adhesions or abnormal spinal anatomy.
TUN-L-XL™/24
Similar to the TUN-L-XL™, this XL tip catheter is packaged with two stylets that each match the specific catheter length. Dual stylet feature is beneficial when the first stylet becomes bent during difficult placements. Recommended for patients with adhesions at multiple levels.
Request a Quote Today!
For complete catalog, pricing and information on the TUN-L Racz Catheter and our custom products and kits, please contact your local Epimed sales representative.