Radiation Safety
Offering Radiation Safety Customizable Gear for Protection Against the Harmful Effects of Scatter Radiation
Explore
Request a Quote
Radiation Protection
Engineered with superior performance against the harmful effects of ionizing radiation, our lightweight, protective aprons offer comfortable flexibility with a broad range of customization options.
.5mm offer 100% attenuation @ 100kvp
.35mm offer 97% attenuation @ 100kvp
PB Free™
Lead and Toxin Free
Super Lightweight
PB Standard™
Traditional Lead
Regular Weight
Aprons
Epimed is proud to introduce our full line of Radiation Protective Aprons. They are made in the USA to ensure the highest standards of manufacturing and quality control. We offer three different protective materials. Our unique ULTRAFLEX™ fabric protects health care practitioners from different types of occupational hazards.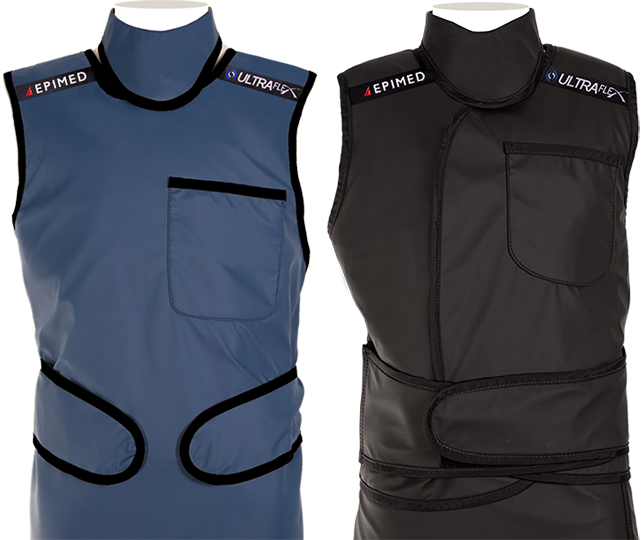 Ready-To-Go Aprons
ULTRAFLEX anti bacterial stain resistant fabric
MAGNAGUARD magnetic thyroid collar
Ships within 24hrs of order confirmation
Choose from 2 styles and 4 colors
The Flex
Excellent weight distribution & comfort
Two fully adjustable crossing Velcro straps
Adjustable elastic inserts in the rear flaps
Shoulder pads & thyroid collar included
ULTRAFLEX™ fabric and custom prints
Choose from 11 colors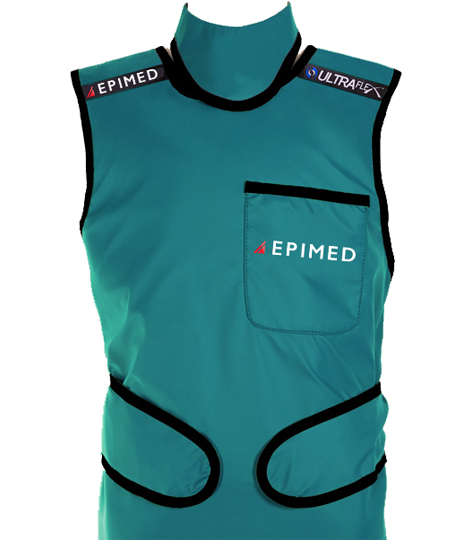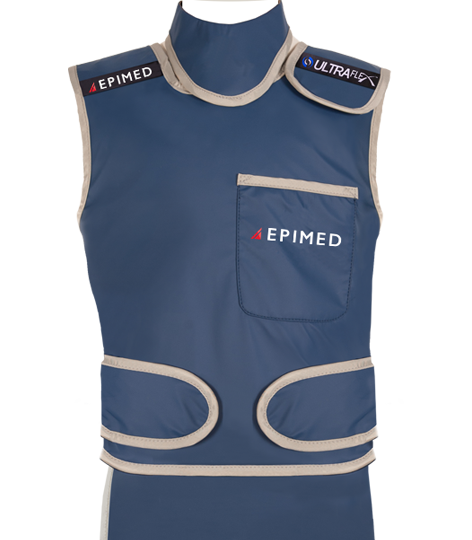 Flex Vest and Skirt
Elastic back for greater comfort
Even weight distribution reduces fatigue
Optional elastic insert in skirt
Shoulder pads & thyroid collar included
Available in ULTRAFLEX™ and custom prints
Choose from 11 colors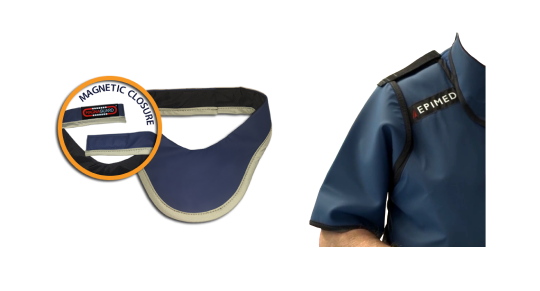 Thyroid Collars, Protective Sleeves, and More.
Apron Tracking System
Barrier Track simplifies management of your radiation protection garments by allowing you to easily view and document the inspection process. Reports can be easily customized and printed or downloaded in Excel and PDF formats. These reports can include inspection histories or even your entire inventory. Utilizing these reports, detailed information can be quickly and neatly organized for routine audits from authoritative bodies. Additionally, they can also help provide a much better understanding of your current inventory status.

Radiation Protection Gloves
Secure Touch® gloves are modeled after orthopedic surgical gloves. They provide superior tactile feedback without compromising attenuation.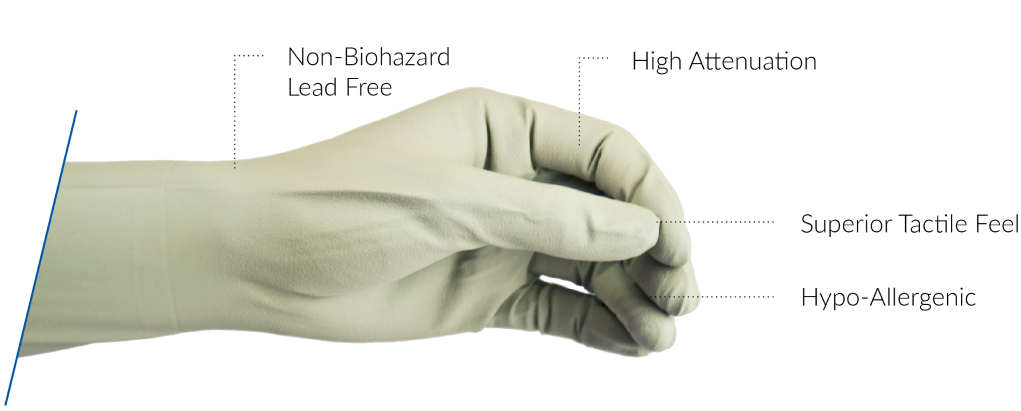 Request a Quote Today!
For complete catalog, pricing and information on our radiation safety and protection products, please contact your local Epimed sales representative.